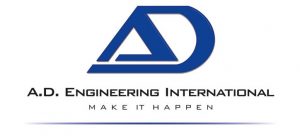 Seasons Greetings!
December is finally here and a new year is just around the corner. For us, 2020 has been a year of reflection, and change, in preparation for an exciting year ahead.
As we announced in October, we joined the Jason Group and we are looking forward to introducing our extended capabilities to our clients in the mining, construction and government sector throughout Australia.
We wanted to take this opportunity to thank you for your continued support throughout 2020, and we look forward to working with you on new projects in the new year
Please note that we will be closed from 12pm on Friday the 18th of December 2020 and we will reopen on Monday the 4th of January 2021
From all of the A.D. Engineering team, we wish you a Merry Christmas and a Happy New year.
Peter Harris
Director – A.D. Engineering International