Standard Sales Terms & Conditions
A.D. Engineering International thanks you for your order. The following terms and conditions apply to the order and subsequent monetary transactions.
Processing
Your order is placed into the system and will be processed as soon as possible.
Order Acceptance
Once an order is received we will ensure that we can meet the cost and delivery as quoted. If we are satisfied that we can deliver the project as ordered, then we will accept the purchase order and the job can commence.
If there is a reason why the order cannot be accepted, then we will notify you and arrangements can be made to modify the order as required.
Official Order
We expect that you will provide us with an official order signed by an authorised officer of your company. At the very least we will accept an email containing the words "please accept our order for…" and the amount. No work will be undertaken without this order.
Deposit required
If your company or organisation is not a government department, and do not have trading terms established with us, then a deposit is required. The standard deposit amount is 30% of the total value of the job. The deposit is used to purchase some material for the job and ensures that you (the client) is financially committed to the project. An invoice for deposit will be raised shortly after placement of order.
Although the order will be processed, no materials will be purchased until the deposit is received.
Delivery time
All jobs are treated with high priority and will be actioned as soon as resources are available. Standard lead time for most products is approximately 8 weeks. Smaller projects and repeat orders are generally quicker, while larger more complex jobs take longer. All projects are custom designed and manufactured and not mass produced.
We may contact you periodically during the project build to update you with progress.
Payment
Payment for the job is expected on the due date written on the invoice. If a deposit is required, no work will be carried out until the deposit is received. Our preferred payment method is EFT, but we will accept cheques and cash.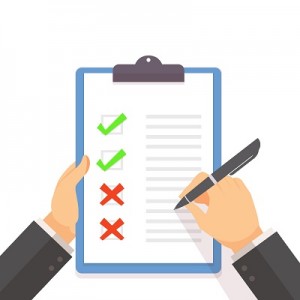 Commitment to supply
A.D. Engineering International takes great pride in designing and developing unique products to our customers. From time to time the challenges are great and the product may take longer to deliver. In all cases we maintain our quoted pricing and work diligently to resolve the issues and deliver the product as expected.
Cancellation
Cancelling an order is generally not accepted, except under the following conditions:
1. The job has not started, no work has been done. We will refund any deposit paid and cancel the job;
2. There is a supply chain issue that cannot be resolved by us. We refund any monies paid. This is normally discussed with you at the time of the issue. All options will be put forward to resolve the issue;
3. There is a technical impossibility that prevents the project from being realised. In this case we will reject the order and cancel the job, unless a compromise can be found that is acceptable to you, the client;
4. Deposit or progress payments not received as requested, beyond our normal trading terms, we have the right to cancel the project. No refund will be given in this case.
Inclusions
We will include all items within the project as ordered. We will also include items specifically listed in the quotation. Standard items included are:
1. Documentation
2. Software
3. Product induction and training of operators (by phone or on site as agreed at the time of order – single session only)
4. Items (required to make the product work with exception of items in "Exclusions")
5. Support
6. 2-year Warranty
Exclusions
Unless specifically included in the quotation we do not include (note: all these items CAN be included if required):
1. Installation
2. Freight and insurance
3. Permits or planning approval (if required)
4. Supply of power to the product
5. Structures or other items not part of the project
6. Travelling costs and site visits
Freight
Unless freight and/or insurance is specifically quoted these items are NOT included in the cost of the project and will be on-charged if required.
Ownership
The ownership of the product passes to you, the client, upon handover. Handover is defined in different ways depending on the supply agreement:
1. Supply only. Handover occurs on delivery of the product to your designated delivery point
2. Supply and install. Handover occurs on acceptance that the project has been installed
3. Supply, install and commission. Handover occurs when the project has been installed and commissioned and you, the client, is happy with the product.
Although you are the legal owner of the product at that time, you are bound by contract to pay any monies owed by the due date – even if the product develops faults or does not perform quite as expected. In this case, the defects are covered by our comprehensive 2-year warranty and will be rectified as soon as possible. We want the product to work as expected as much as you do!
Warranty
All products that we manufacture carry a comprehensive 2-year warranty. Options to extend the warranty to 5 or 7 years are also available. We can also offer a service contract to support the product until end of life. Please contact us if you would like to discuss this option.
The included warranty covers the following items:
1. Function of the product – not doing what it should do
2. Electronic and mechanical failures due to normal usage
3. Repair or replacement at our discretion
4. Return freight from our place of repair to you
Warranty does NOT cover the following items:
1. Damage caused by vandalism, impact, careless operation
2. Transport damage
3. Specification changes, or thoughts that the product should do something that it is not designed to do
4. Using the product in a way that it was not designed for
5. Tampering or modifying the product in any way – unless approved in writing
6. Normal wear and tear (scuffing, scratches, dirt, water/dirt ingress caused by covers left open)
7. For products installed and commissioned on site (for example fixed concrete installations including pole or gantry structure), disassembly and relocation of product installed is not covered, unless relocation was done under our consultation
8. Warranty is transferrable if the product is kept intact in its original version. For products commissioned on site by us, the warranty terms cover the place of installation only. The warranty does not cover re-installation by third party contractors
9. Travelling costs and subsequent site visits are not covered, unless specified at the time of order
Continued Support
Our commitment to our clients is to support the product for the life of the product. We will hold spares and be able to repair the product that we sell until the product has reached end of life. End of life depends on the product, but is generally between 10 and 20 years.