Major construction works are currently underway to extend Mitchell Freeway from Burns Beach Road to Hester Avenue in Clarkson. The $261.4 million project is a partnership between Main Roads and CPB Contractors to design and build six kilometers of dual carriageway in each direction (with capacity for expansion to three lanes in the future).
Extension of the freeway north will deliver improved transport efficiency in Perth's far north suburbs, ease congestion on local roads, improve traffic flow and stimulate investment to enhance the development of the area. According to Transport Minister Dean Nalder investing in state's roads was essential for the continued growth in WA's economy.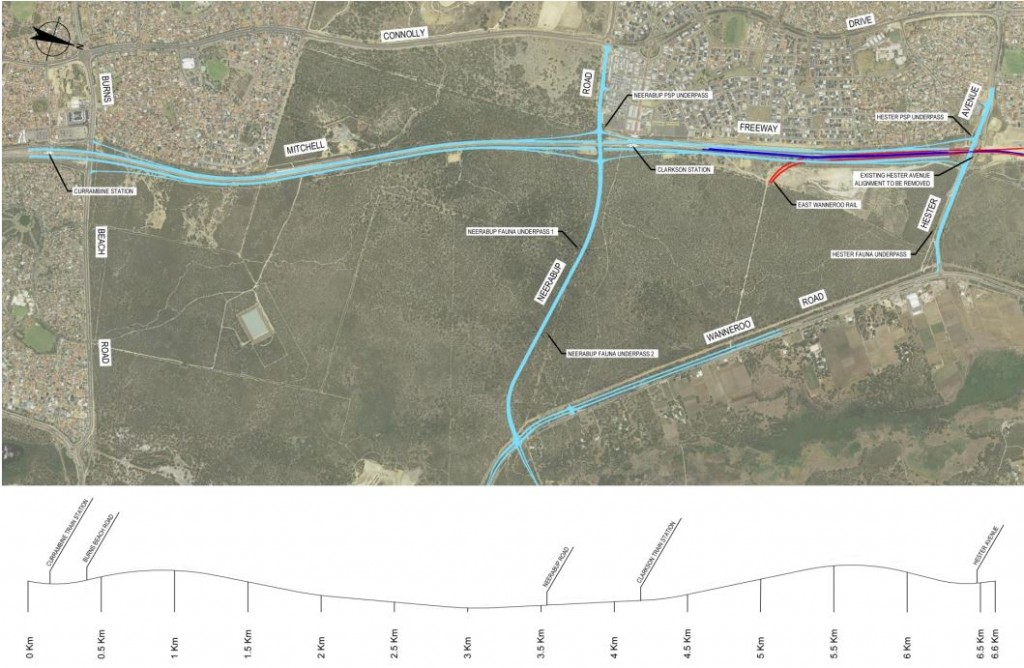 As part of the ITS Technology, A.D. Engineering International was awarded the contract for design, manufacture and installation of large (approx. 10 x 2.2 meters) Freeway Variable Message Signs. The type C VMS will showcase the latest ITS technology with increased functionality and the ability to display multi-colour pictograms. The Gateway WA project pioneered the first concept of this sign last year. We designed, manufactured and installed a total of 16 VMS around Perth airport area and freight and industrial hubs of Kewdale and Forrestfield. The integration of colour-coded symbolic road signs help road users to quickly assimilate the message displayed.
A.D. Engineering International's gantry mounted VMS feature an ultra-bright full matrix LED display designed for high visibility and capable of displaying large format text and graphics certain to catch road users' attention. Road users will benefit from real time information such as current traffic and weather conditions on the freeway, safety messages and upcoming events.
A.D. Engineering International has extensive experience with projects of this nature and we have the capabilities and resources to meet customers' specific requirements. Our turnkey solutions encompass the whole scope of the project from custom-design and manufacture through to installation and on-going support. We are familiar with the logistics of remote site preparation and the transportation of large electronic equipment in a careful and timely manner for installation and commissioning on site.
We are not an importer of electronic signs – we manufacture 100% in Australia! We are committed to produce the most innovative, reliable and longest service life electronic equipment for the ITS industry. For more information please contact us on 1800 048 700 or +61 8 6401 6292, or visit our website at www.adengineering.com.au