URGENT EXPRESSIONS OF INTEREST INVITED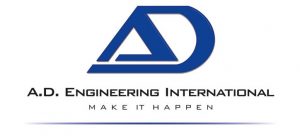 A.D. ENGINEERING INTERNATIONAL PTY LTD (Administrator Appointed) ("the Company")
Shaun Boyle, the Voluntary Administrator of the Company, is seeking expressions of interest for the purchase of the Company's business.
The longstanding business consists of the design, manufacture and supply of high quality electronic signs, signals and displays for the road traffic ITS industry.
Expressions of interest should be submitted in writing by 1:00pm WST, Friday, 5 June 2020 by email to shutchinson@brifwa.com.au. For enquiries call BRI Ferrier Western Australia on (08) 6316 2600.